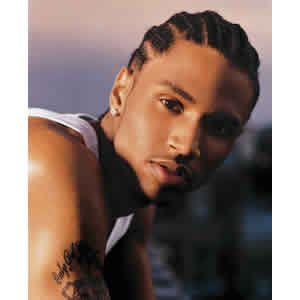 R. Kelly
is an American R&B singer-songwriter, record producer, and musician.
Over a period of roughly 20 years, Kelly has released 14 studio albums, all of which reached the top 10 of the Billboard 200, as well as 46 singles, including his signature "I Believe I Can Fly", as well numerous top 10 hits on the Hot 100, such as "Bump N' Grind", "Down Low (Nobody Has to Know)", "I Can't Sleep Baby (If I)", "Gotham City", "I'm Your Angel" (duet with Céline Dion), "Fiesta (Remix)", "Ignition (Remix)", and "Step in the Name of Love".
Though quite successful with his own music, Kelly is also known for writing, producing, arranging and remixing songs for several other successful singers, including Luther Vandross, Aaliyah, Janet Jackson, Toni Braxton, Céline Dion, Michael Jackson, Brian McKnight, Britney Spears, Usher, Mary J. Blige, Jennifer Lopez and Whitney Houston.
R. Kelly is also known to write and produce the majority, if not all, his music by himself, with litte or no help from assistant producers or co-writers.
R. Kelly is listed under the honorary title "King of R&B", alongside fellow R&B star, Usher, with whom he recorded a duet entitled "Same Girl".
Community content is available under
CC-BY-SA
unless otherwise noted.